SCIENCE AND PHYSIOTHERAPY
Clinical reasoning management is a professional skill that requires application, knowledge and logic.
EXPERT IN SPORTS PHYSIOLOGY
The quality of an expert can be judged by his or her ability to justify his or her choices, by his or her level of justification.
The process that leads from the longitudinal analysis of the first contact with the athlete to the final identification of the pathology and then the decision of the physiotherapy treatment modalities is complex. It still too often calls upon the intuitive, specific to each practitioner. The ability to make safe and precise clinical decisions is however the foundation of a competent health professional. With the Evidence-Based Practice (EBP) that is developing, the use of tools such as clinical scores and/or guidelines is evolving. However, these tools are sometimes poorly supported by consensus, sometimes arbitrary, often biased, and there is a need to understand how these tools are designed and to assess whether the recommendations are consistent with clinical practice. Finally, Practice-Based Evidence approaches are of underestimated value. KINESPORT in its clinical reasoning approach bases the triage of evidence (external resources) on the balance of these two fundamental notions that are EBP and PBE. We have developed the concept of integrated evidence-based practice.
EBP AND PBE: A COMPLEMENTARY ASSOCIATION
EBP and PBE are two different paradigms that incorporate the notion of Practice. The latter is nevertheless integrated differently: this is what justifies their complementary association. Indeed, under EBP, Practice is present in the therapeutic decision and the application of factual evidence to a given situation, whereas PBE corresponds to a practice-based evidence-generation methodology. The latter is also part of the desire to bring researchers and practitioners closer together, enabling the clinician to act as a user and generator of evidence.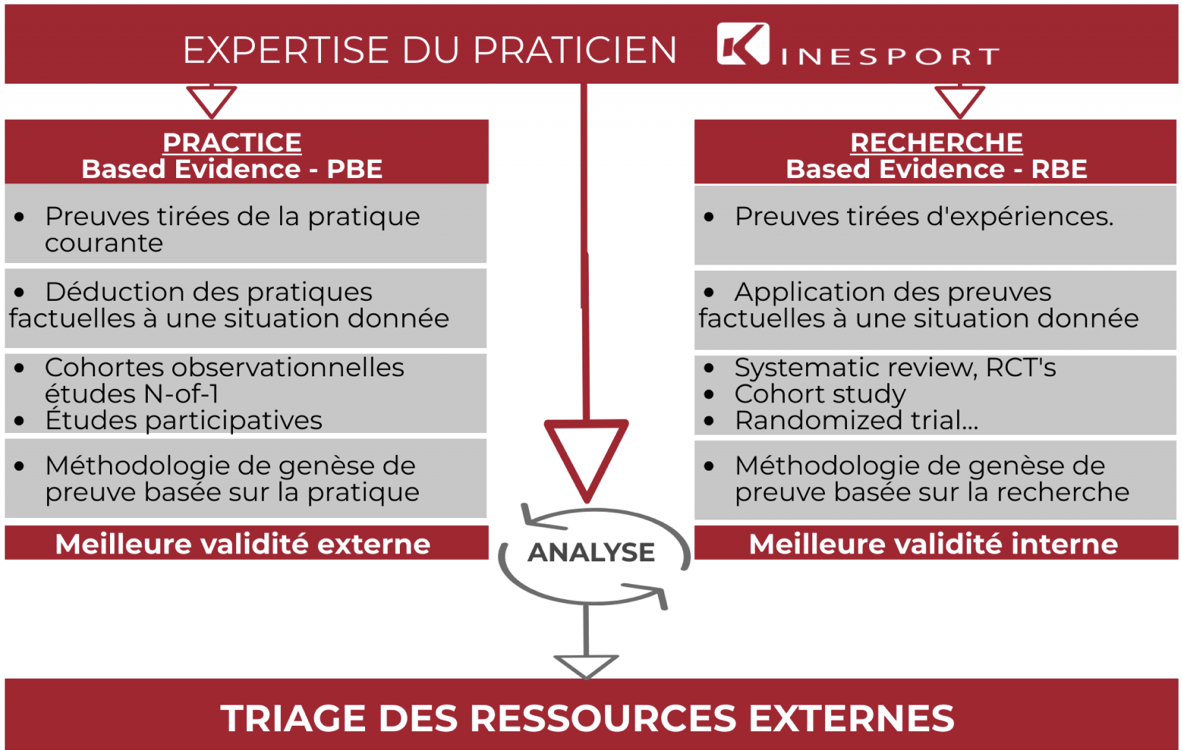 INTEGRATED EVIDENCE-BASED PRACTICE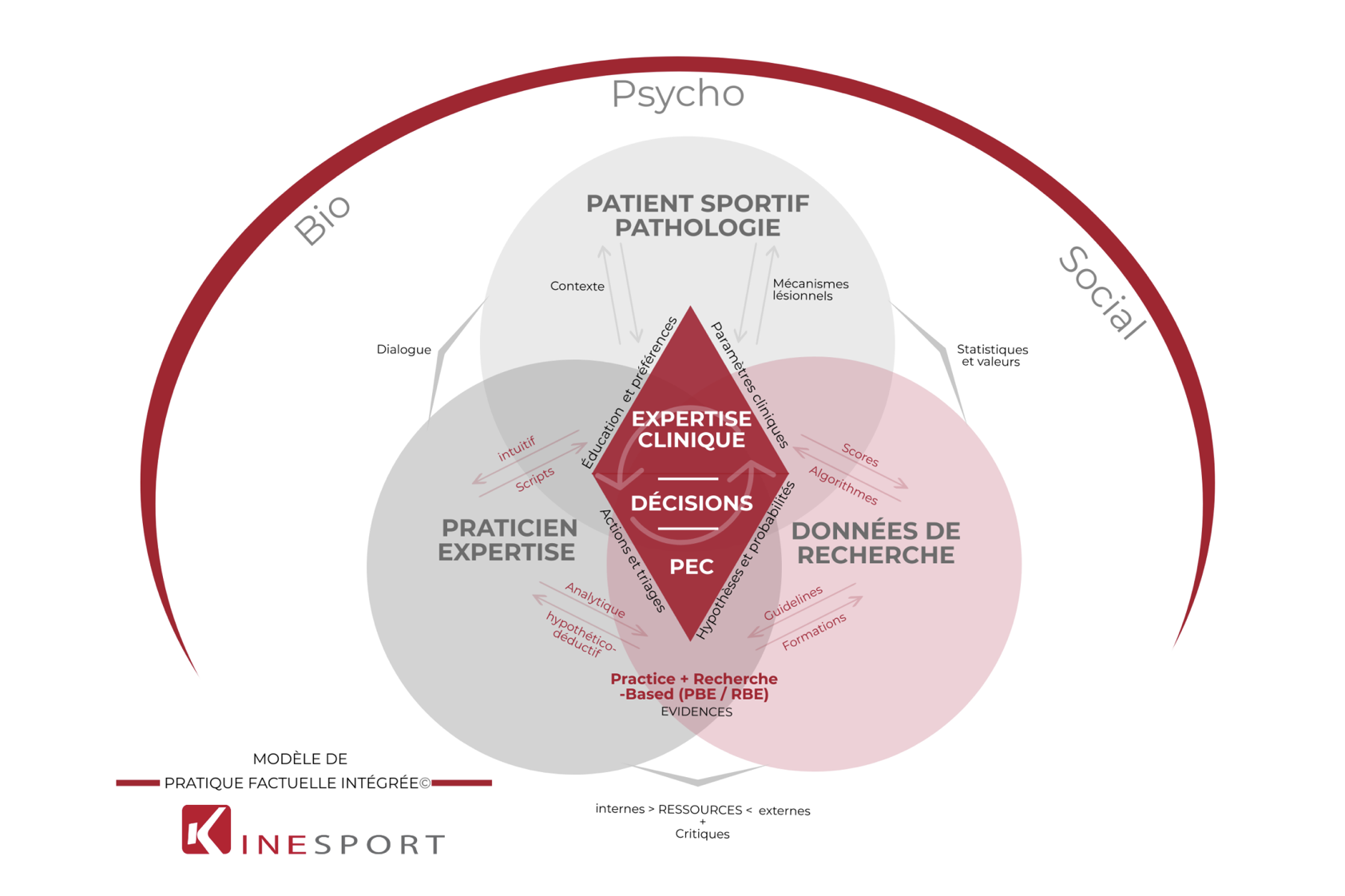 In physiotherapy, we have to make therapeutic decisions, which involve information gathering, analysis and therapeutic actions and/or gestures. We justify these decisions with evidence, a process mainly provided by Evidence-Based Practice. Evidence can come from research (Researched-Based Evidence) and/or practice (Practiced-Based Evidence). In addition, we apply our therapeutic choices to a given situation placing the patient, his bio-psycho-social context and the care relationship at the heart of the decision-making process. Each phase of this process calls for learning and/or experience allowing the development of the practitioner towards the practical and theoretical qualities of the expert.
The quest for expertise could thus be an optimal approach for the sports physiotherapist.