Le Tendon du Sportif
Lesson series
KINESPORT

EXPERT

Cours pratique de 7,5h + 17h online.
APERCU DE COURS
Apprendre à réaliser le bilan clinique des tendinopathies à travers le Quick SKan, et en déduire le traitement kinésithérapie du geste d'urgence au Return To Play.
Certification
Pour accéder à l'examen pratique, 70% des certifications doivent être obtenues.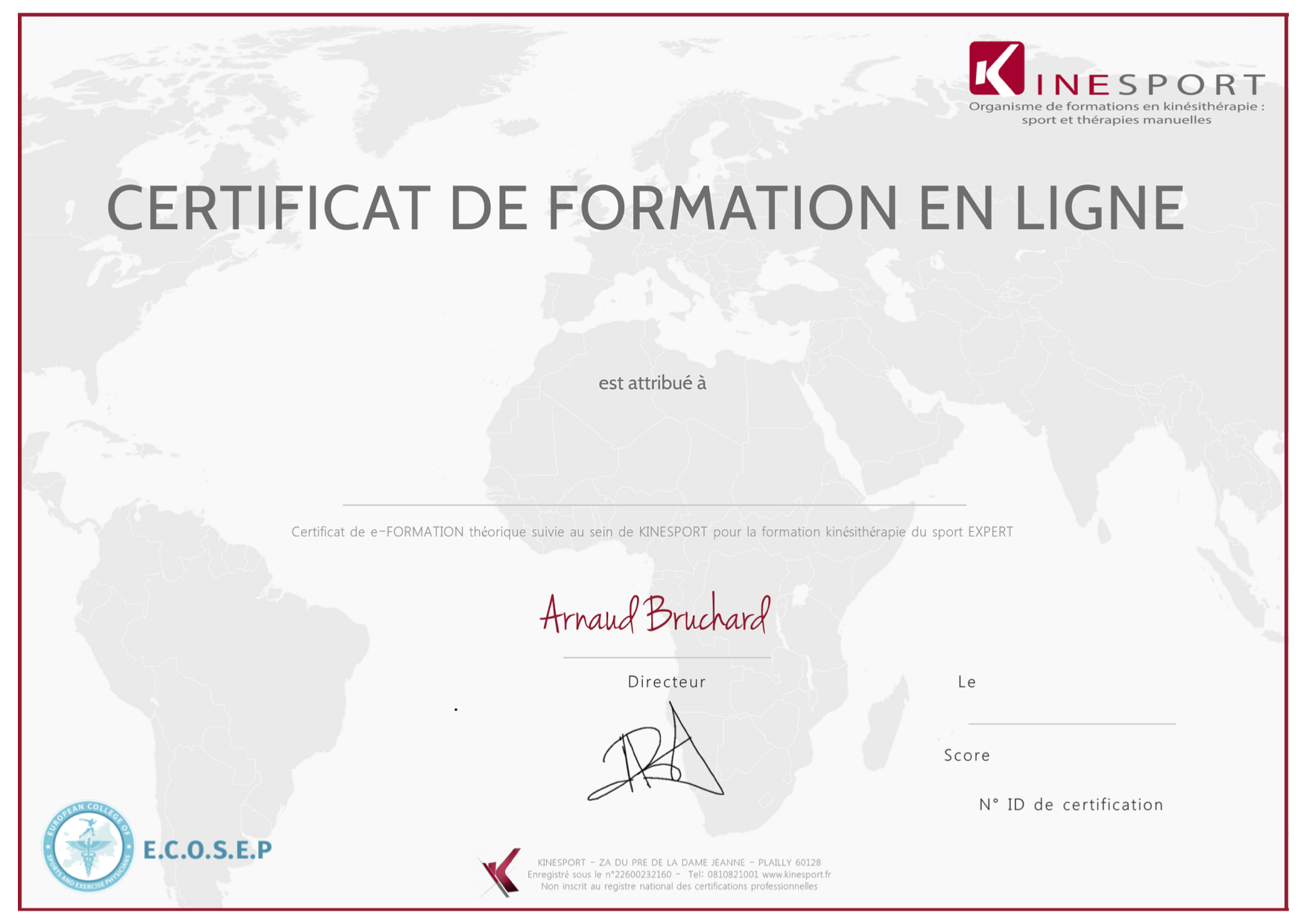 Meet the instructor
Patrick Jones
Patrick Jones is a content marketing professional since 2002. He has a Masters Degree in Digital Marketing and a Bachelors in Education and has been teaching marketing strategies for over 15 years in Chicago. Patrick enjoys teaching all levels and all ages. He looks forward to sharing his love of building meaningful and effective content with all students to develop their marketing abilities.